Litterz.Html

Rules


just a couple of rules, nothing too serious!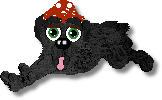 please do not abuse these labz.

if you feel you cannot look after these labz, feel free to send them back to me.

if you wish to put these labz up for adoption on your site instead of sending them back to me, could you please note that you originally adopted them from labz galore.

you don't need to keep LG in front of the show name. i would, however, appreciate it if you made a little note near the awards your new lab wins (if you plan to display them) that you adopted your lab from labz galore.

maximum of one lab per person per week. don't want you hogging all the labz =p!



to adopt any of these little beauties, send me the following form:

your name:
your url (if applicable):
lab you wish to adopt:
why would you like to adopt this lab?:



name - adopted
name - pick of the litter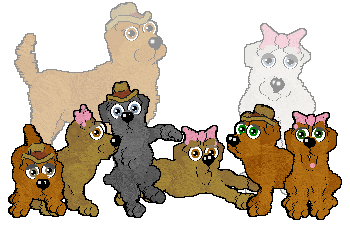 rusty and icicle's first litter:
joe santana | bella princess waffles | dusty hoffman | jasmine laroux | shane o'connor | little frances jones
a breeding request that went unnamed. as you can see, the person who eventually named them (my little sister), has quite an eclectic and flamboyant taste in names ;)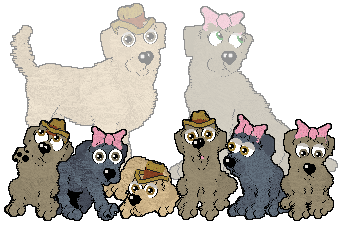 buttermilk and olive's first litter:
patrick | spring | pot o' gold | lucky | bloom | parade
a breeding request from cobby@dogz naturalist. they're march-themed =D
i love lucky, because he's always so excited to do absolutely anything!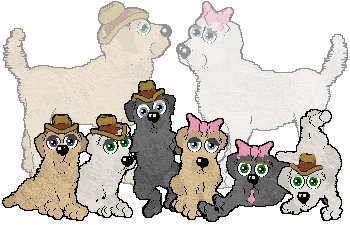 shamrock and icicle's first litter:
mak | will | archie | riley | missy | jake
a breeding request from bre@vanillaice-petz. i love riley with her cream coat and beautiful blue eyes!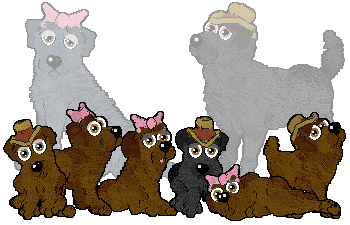 gizmodo and river's first litter:
manannan-macli | dechtire | sirona | aonghus | xulsigiae | cuchulainn
a breeding request from shade@nightshade's petz 5 adoption. i love xulsigiae, because she tries so hard to impress with tricks when the camera starts flashing!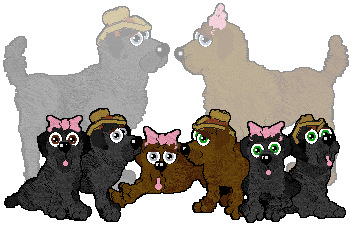 bluff and aqua's first litter:
gypsy | bandit | shenelle | frisbee | chyanne | ringo
a breeding request from amy@riverside kennels! shenelle is my pick of the litter; her eyes are so light!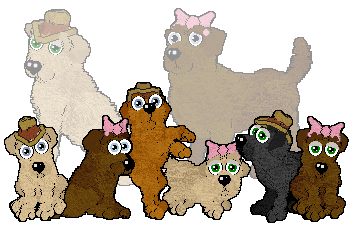 harlequin and riverbed's first litter:
finn | rachel | kurt | quinn | puck | emma
a breeding request from ericka@conundrum, named after the characters in my favourite new show, glee! i love kurt, he's such a show-off!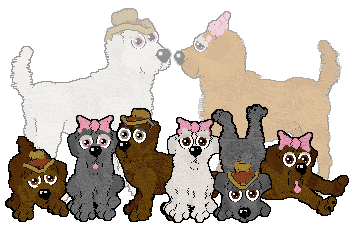 albino and sizzler's first litter:
jasper | heidi | lucas | simona | neil | cynthia
a breeding request from miranda@cor caroli! lucas is my pick of the litter; his eyes are so different to anything i've seen before (they're much lighter than the regular tan most labz have), and he'll have great genes with albino and sizzler as parents!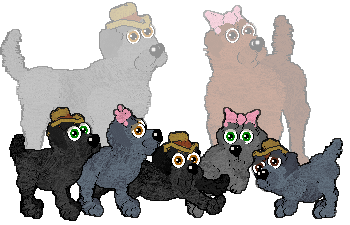 iron and sienna's first litter:
rip | crystal | breaker | pebbles | stingray
stingray's my favourite here, not just because of his colours but 'cos i love his name!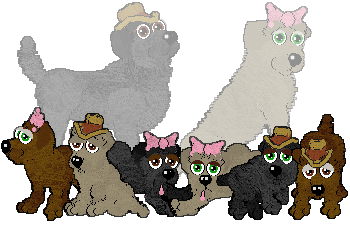 purgatory and africa's first litter:
tess | danny | isabel | abigail | linus | rusty
named after my favourite character in the ocean's 11 trilogy, linus is my pick of the litter!